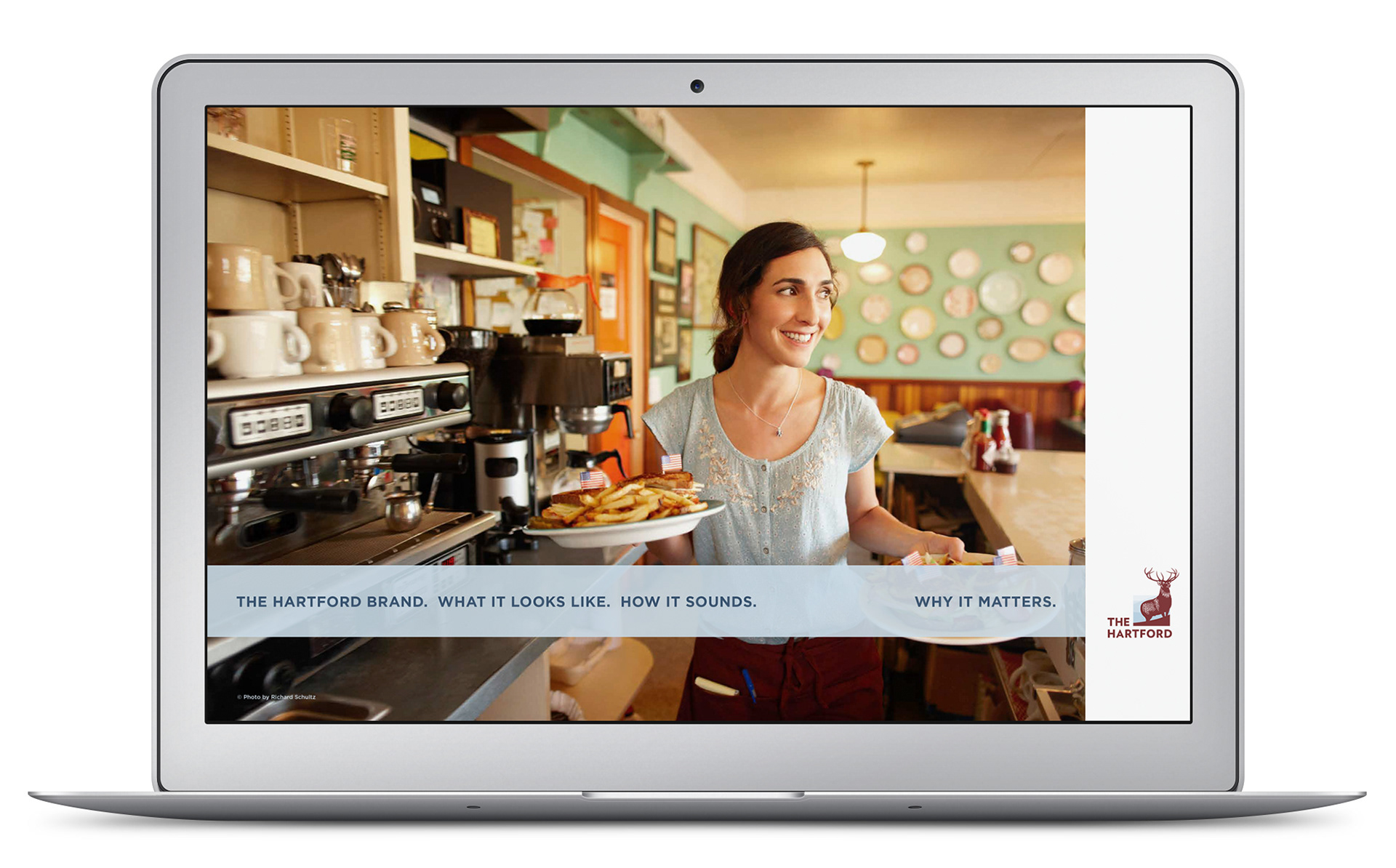 With no clear, consistent persona The Hartford brand had become diluted. We refreshed the brand with three goals:
1.  Define and refine the brand to best differentiate The Hartford most attractively to all its constituents.
2.  Convey the refined brand universally, so that every point of constituent contact is distinctively "The Hartford".
3.  Create a simple, clear, easy to use "The Hartford Brand User Guide" for all to follow.